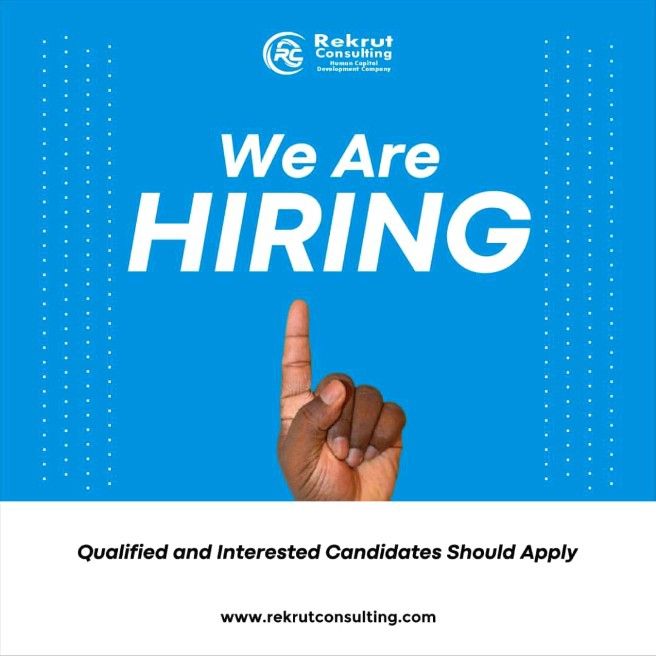 We Are Hiring!
CHIEF FINANCE OFFICER (CFO)
■Client Company: FMCG | Transport | FINTECH | Advertising | Healthcare & many others.
■Job title: SENIOR FINANCE MANAGER/CHIEF ACCOUNTANT/CFO
■Job Type: Full-Time
■Work Location: Lagos
We are looking for an ACCOUNTANT | FINANCE MANAGER (Junior & Senior) to manage all our client financial transactions, from fixed payments and variable expenses to bank deposits and budgets.
RESPONSIBILITIES
■Forecasting financial results.
■Overseeing the budgets.
■Conducting risk management.
■Evaluating and initiating investments.
■Allocating resources and managing finances.
■Recommending cost reduction strategies.
REQUIREMENTS
■Work experience as an ACCOUNTANT
■Excellent knowledge of accounting regulations and procedures, including the Generally Accepted Accounting Principles (GAAP)
■Hands-on experience with accounting software like FreshBooks and QuickBooks
■Strong attention to detail and good analytical skills
■Masters or BSc in Accounting, Finance or relevant degree
■Additional certification (CPA or CMA) is a plus
CLICK HERE TO APPLY
■Only qualified candidates should apply.
■Please feel free to share. You might be helping someone get a Good Job.
RELATED ARTICLES