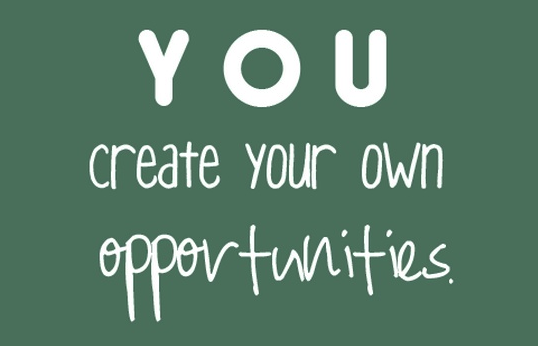 Are you tired of struggling and looking for a job that just doesn't seem to exist? Why not create your own work. Here's how to start earning money by capitalizing on skills you already have:
Step One: Make a list of skills you have. For example, are you a good writer? Can you type quickly? Are you artistic? Do you have specialized knowledge on a certain topic? You can freelance or work as a contractor for just about any specialized skill. You can also create products and sell them online.
Step Two: Create a business plan. Will you sell information? Services? Products? Decide how much you're going to charge, what your business model is, who your customer is and how you're going to market your business. It's also important at this point to set goals. You may use this opportunity to fill in the gaps while you continue to job hunt or you may turn this business into your full-time career. Decide what you want to do and how you want to approach this in advance so you set yourself up correctly and maximize your energy and input.
Step Three: Market your business and what you have to offer. Creating a website and marketing yourself online is often the simplest and most effective way to share your services or products. It's a cost-effective way to market your business and a great way to turn your skills into cash.
If you're offering a service or freelancing, consider joining a number of freelance websites like elance, guru, and the like. This will help you build a portfolio and can fill in your free hours until your schedule is full. If you're selling products, you may want to check out websites like eBay, etsy, and foodzie depending on what you're selling.
Additionally, you can sign up for advertising programs, write content to market your business, and of course, network both online and off to help spread the word.
Step Four: Make it official. Depending on your goals you may want to register your business with the local authorities. And depending on the service or products you're offering you may need to look into licensing as well.
For example, if you're offering massage services then your community may require licensing and insurance. You may also want to open up a bank account for cash management and tax purposes.
You can also find health insurance and retirement plans for the self-employed.
Step Five: Once you're up and running, keep track of everything. Track your income and expenses. Track which marketing efforts are working so you put your money in the most successful tactics. And track and treat your customers like gold. They're your primary source of income right now.
Congratulations! You're self-employed! This may be a path you've always sought or it may be a passing phase until you find that dream job. Until then, enjoy the process and take pride in the fact that you're making money on your skills.
RELATED ARTICLES