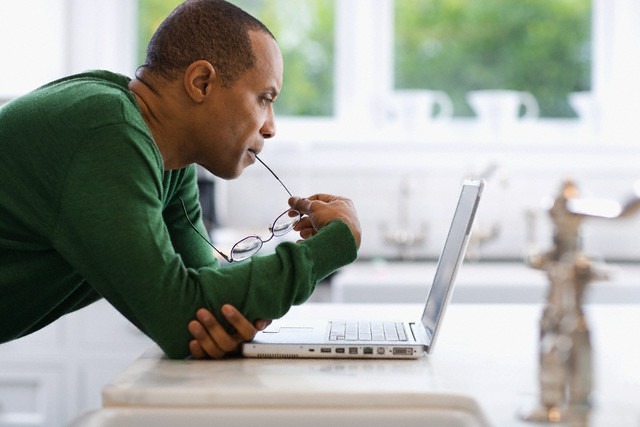 I am passionate about developing Africa's human capital and helping to advance businesses. What are you passionate about? Passion is the energy that keeps us going, that keeps us filled with meaning, and happiness, and excitement, and anticipation. Passion is a powerful force in accomplishing anything you set your mind to, and in experiencing work and life the fullest extent possible. "Passion is energy. Feel the power that comes from focusing on what excites you." ~ Oprah Winfrey…."We must act out passion before we can feel it." ~Jean-Paul Sartre…"Nothing is as important as passion. No matter what you want to do with your life, be passionate." ~Jon Bon Jovi
If you don't locate your passion, lifelong happiness, contentment and good health may become elusive. When you love what you do, it matters less how much money you have in the bank. You look forward each day that comes with zest and excitement. You feel your work and everything else in life is full of adventure, opportunities and satisfaction. You are at your best health, you sleep well, and you feel rejuvenated and inspired. And talking about passion and making money, I'll say this even though its debatable "You can have passion without making money, but you cannot make good money without having passion"
Russian author Fyodor Dostoyevsky had similar opinions on this effect on a working individual. While he was in prison for expressing negative views against the authorities, he was moved by the misery of prisoners who were tasked to transfer a huge pile of sand all day. He had observed that this group of prisoners was the one who tried to escape thru the electrified barbed-wire fence or committed suicide. The other group of prisoners on the other hand was tasked to build a railroad. They appear to be happier and satisfied, in fact he had heard them singing while at work.
TO FIND PASSION AT WORK, YOU MUST BE IN THE RIGHT JOB where you are given the freedom to become a better and wiser person than you are at the present.
And to find the right job, you must be honest with your feelings and thoughts. You must know the things that matter to you and that will really make you happy and content. Take time to incorporate your thoughts and feelings, your sense of individuality, your weaknesses, strengths, the thing that annoy you, excites you, and what you do effortlessly and naturally. Knowing what you want and having the courage to go for it helps your mind and feelings accomplish your objective.
You must also make sure that the work you have provides your needs. Many people quit their jobs because they feel unappreciated, too busy and drained (signs of poor boundaries), unchallenged, and more. It is important for you to examine your needs as it is similar to having the right nutrients in your diet. Fine-tuning your personal needs with the rewards of work gives you security and contentment. Thus, making you more inspired and motivated.
BEING PASSIONATE ABOUT YOUR WORK IS LIKE BEING IN LOVE. This love is not the romantic love but the love that is a conduit to expressing goodwill to others and the community and yet you get paid at the same time. When your work is one that spread love to others, you feel prouder of yourself. To find passion at work, you can re-examine your roles and how it contributes for greater work. Then, remind yourself of those thoughts every now and then.
Some fears are born from abuses and mistreatment we have received from our parents, teachers, former employers, co-workers and other people. These fears oftentimes restrict us to become completely happy and passionate about our work. A lot of people feel empty because they are guilty of the past. They feel there is no possibility of finding the work they love and thus, they only give half of their hearts to it.
FINDING YOUR PASSION AT WORK ALSO MEANS LETTING GO OF THE MONSTERS OF THE PAST. When you liberate yourself from negative thoughts out of unpleasant past experiences, you will become more open to experiences that will transform you to a more mature individual.
No one else is responsible for our thoughts, feelings, words, and actions. Accept that you are responsible for your own thoughts, feelings, words, and actions, and no one else can make you think, feel, say, or do anything. No matter what they say or do, you are still responsible for how you respond to them. That's what Stephen covey calls RESPONSE+ABILITY= RESPONSIBILITY
The ability to choose your response. Find Your Passion!
Leke Oshiyemi is the Lead Consultant/CEO @Rekrut Consulting Ltd. RC.1088540.
Career Influencer Award Winner 2020 (By The WorkBooth Magazine)
Cornell University, NY Alumni, Masters, UNILAG, Public Administration (Human Resources) BA, Philosophy, O.O.U. ACIPM, NITAD, HRMP – SHRM. Former Employee Engagement & Partnerships Mgr., HR Business Partner, HRM with Nigerian Breweries Plc, Consolidated Breweries Pls, Honeywell Flour Mills Plc respectively.
Leke is a reputable HR Consultant, Trainer, and Recruiter. He has over 20 years of work experience spanning the manufacturing, services, and financial sector of the Nigerian economy.
Rekrut Consulting Limited (RC.1088540) Since 2012.
The Human Capital Development Company
■TRAINING/OPEN COURSES
■EXECUTIVE SEARCH/RECRUITMENT
■HR CONSULTING
www.rekrutconsulting.com
+2348033071649
+2348076844991
RELATED ARTICLES